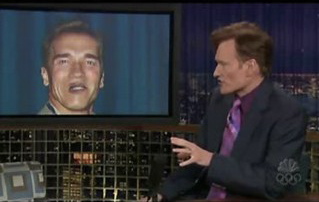 I was watching Conan last night and it got me thinking. Have you ever thought of what you would say if you were brought on a talk show? What stories would you tell? Why is it that only celebrities get to tell their stories? What makes them any more special than any of us? I'll tell you what does… nothing. We all have interesting stories to tell. We all have at least one story that we love to tell that is guaranteed a laugh. I've been working blue collar jobs for a long time now and just about everyone I've worked with in these jobs is far more interesting than any of these celebrities.
So here's my idea, I want to start showcasing these stories. I want to start showcasing your stories. My plan is to start videotaping people, starting with my friends, as they do nothing more than tell a story. I don't care what it's about. It can be funny, sad, tragic, or just plain interesting. It can be a group of people or just one. It doesn't matter. What matters are the stories.
Everyone loves to talk about themselves. I believe Bradbury said it best, "If we come at him right, talk him along, and give him his head, and at last say, What do you want? . . . every man will speak his dream. And when a man speaks from his heart, in his moment of truth, he speaks poetry." I only ask that you let me put this poetry on tape and then on the internet to share with the world. This cannot work without your participation. I will not edit the stories in any way and will do my best to make the whole interview process a comfortable one. I want to show you in the best conditions possible. I'm going to call the project "Interviews with the Common Man… or Woman."
So, if you're interested, start thinking of a story and send an email to Interviews@faberfilms.com and we'll get started. If you don't live in the Las Vegas area, I'll try and find a way to make it work. I want to hear your stories. This will not work without the participation of my friends and family. The more stories, the better.