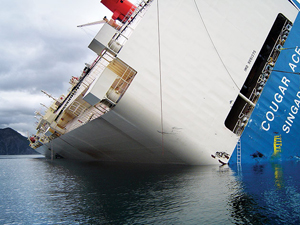 I recently reinstalled StumbleUpon and was immediately re-addicted. I just can't stop pushing that stumble button. It's supposed to be a social platform, but I use it strictly for the purpose of getting random websites thrown at me as fast as I can hit the button. It's like my own little internet channel-changer.
I decided to start posting some of my Stumble finds. Here you go:
Pancakes for your face – I have no idea what's going on in this video, but I love it. Turns out these guys have a whole series of stop-motion videos on their YouTube page. There are some good ones and bad ones, but they are all very strange. I need to find some more Vegas friends to make stupid videos with.
My Boring Ass Life – The uncomfortably candid diary of Kevin Smith. It's as crude as Kevin Smith is in real life (he's currently working on a movie called Zack and Miri Make a Porno), so be warned, but this is as good a celebrity blog as there is. He leaves very little out. It's a great peek into life in Hollywood. I can only dream of writing emails as cool as Kevin Smith's and Seth Rogen's.
High Tech Cowboys of the Deep Seas: The Race to Save the Cougar Ace – This actually wasn't a stumble find, but it's one of the most amazing stories I've ever read. Basically, a bunch of crazy jacks-of-all-sea-trades fly out to huge, busted, sinking ships and attempt to make them float again using only pumps, a laptop, and whatever is already on the ship. If they succeed, they get a percentage of the price of the cargo. If they don't, they get nothing and the ship sinks. I would love to follow these guys around with a video camera, but I don't think my wife would like that too much.