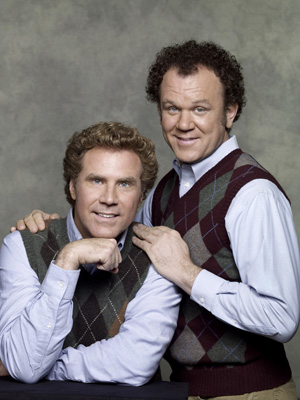 In Theatres Friday:
Step Brothers – Will Ferrell and John C. Reilly's are still living at home well after 30 when their parents get married. Will Ferrell ensues. Looks pretty funny, wish this was in the theater budget.
The X-Files: I Want to Believe – Mulder and Scully are back with a ridiculous title. I need a bigger theater budget.
On Video Tuesday:
21 – Kevin Spacey and a bunch of M.I.T. geniuses try to beat the house. Looked like fun, had some friends PA for this movie, it's in the queue.
.