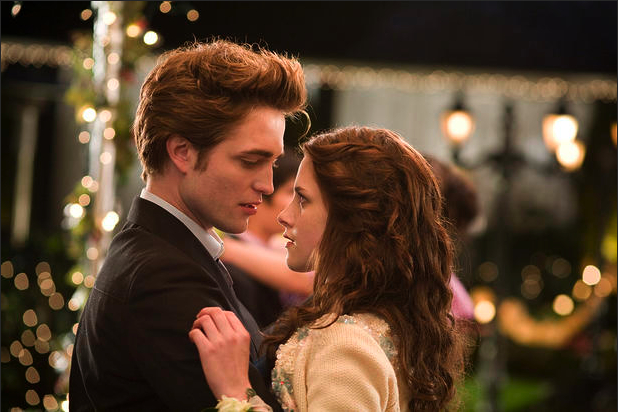 In Theaters:
Bolt – A famous cartoon super dog thinks his powers are real. I can't believe this movie is real. What do I care, take your kids.
Twilight – Pretty tween Vampires that believe in abstinence, a tale only a sheltered Mormon housewife could write.
On Video:
Wall-E – Pixar's latest about a lonely robot. How can you resist those cute little robot eyes?
Tropic Thunder – Ben Stiller, Jack Black, and Robert Downey Jr. (in black face) make a ridiculous movie about making a ridiculous action movie that suddenly turns real. Sign me up.
The Sisterhood of the Traveling Pants 2 – Yup, they made a sequel … Whether I like it or not, this one's probably going to end up in my queue. Maybe someday we'll be able to afford 2 movies at a time and I can have my own queue.