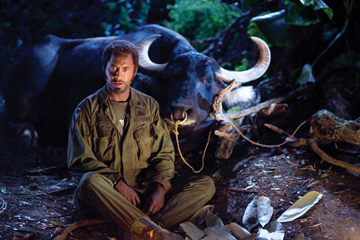 In Theaters:
On Video:
Smart People – The chick from Juno runs around with a bunch of smart people. It could be good, it could be typical indie pretentiousness. I'll give it a whirl.
CJ7 – Stephen Chow's (Shaolin Soccer, Kung Fu Hustle) latest. The trailers confused me and it got mediocre reviews, but his other movies were so good, I stuck it in the queue anyway.
How the Garcia Girls Spent Their Summer – Ugly Betty spends a summer with some other girls doing their makeup or doing their nails, or having pillow fights or something. I remain completely uninterested.