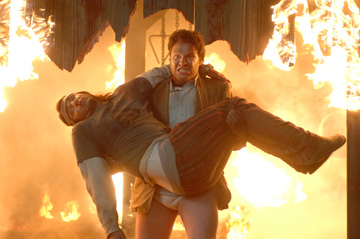 In Theaters Friday:
Pineapple Express – Seth Rogen and James Franco play stoners on the run in another Judd Apatow flick. Think Dazed and Confused meets Hot Fuzz meets Cannonball Run. Don't you hate it when people breed movies? Should be funny, unlike this commentary.
The Sisterhood of the Traveling Pants 2 – Those have got to be some nasty smelling pants by now.
On Video Tuesday:
Nim's Island – Another fantastical movie geared towards kids. I say skip it and watch Willow instead.