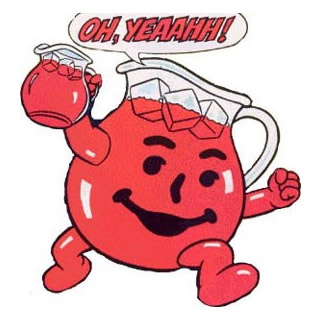 O luscious liquid leaking laterally from the littlest of lakes,
Dripping decadently through the darkness of distant dungeons
Into the depths of deliciousness.
O the sweetness of each sip, swallowed slowly to savor the succulence
Of the garrison of granules galloping through the gates of my gullet,
Landing at long last, lingering as I longingly lick my lusting lips,
Awaiting the next nest of nefarious nectar
Sent forth from the splendor of the sippy cup.
O the collages of color captured carefully amid caverns of crystals,
Making a myriad of mixtures milling around mysteriously
As they await the next awesome adventure anchored aimlessly
By the wonderful words written on the weapons of warriors:
O yeah!