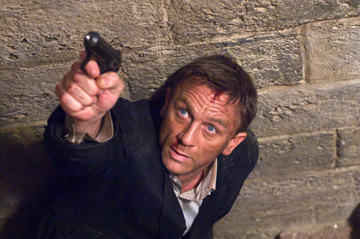 Not much in the way of movies this week. I suggest watching Dexter on Netflix's Watch it Now.
In Theaters:
Quantum of Solace – This is either the latest Bond flick or a new album by your favorite group of angsty teenagers.
On Video:
Hellboy II: The Golden Army – Ron Perlman paints himself red and saws off his horns for another movie. It's in my queue, but I'm an incredible geek.
Star Wars: The Clone Wars – George Lucas continues to milk his cash cow. Or is he beating it? I can't really tell anymore.
Beer for my Horses – Watching this movie has been proven to cause birth defects, the dead to rise from their graves, and the Apocalypse.