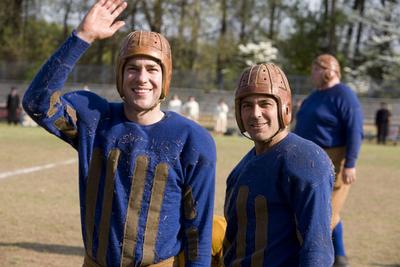 In Theaters:
Leatherheads – George Clooney and Jim from The Office struggle to save a 1925 football team and get the country's attention. Looks like some fast-talking football fun.
Nim's Island – You know, for kids!
The Ruins – Some pretty, rich, young people visit some Ruins. Turns out the place is cursed. Horror ensues. I, for one, am chilled to the bone.
Shine a Light – Documentary on the Rolling Stones' concerts in New York 2006. Directed by Martin Scorcese. Could be interesting, but I doubt it will top the box office. Just a hunch.
On Video: